Items seen on American Pickers
Please complete contact form

here

and indicate in subject line items of interest.
Best offer accepted.




Pick up by appointment October 21st - 25th
Please call 845-978-0351, serious inquiries only.
Rolltop Desk
54"W x 50"H x 34" D 30"H desk height Original finish - from postmaster's office in Hudson Valley's Fort Montgomery, NY
Early French Dress Form
60"H x 12"D x 14"W Marked "Paris"
Girl 3D Picture
Flocked
Trolley Signs
Selection available
Hammerhead Shark
90"W x 27"H x 15"D approx.
Prescriptions Sign
27.5"W x 8"H x 5.5"D Neon
Coca Cola Cooler
34"W x 25"H 16"D
Moose
Showcases
Single 99" W x 90"H x 29.5"D Double 126" W x 76"H x 31"D
Coca Cola Sign
46"W x 27"H
3D Paint Sign
122"W x 13.5"H x 4.5"D Shawangunk Villa Paints (back) Bailey and Deyo (side) Mixed Ready for Use (side)
Large Electric Clock
36" inside diameter 41" overall
Large Oak Storage Cabinet
93.5"W x 63"H x 28"D
Mutt & Jeff Cartoon Die Cut Signs
30"H & 24"H Mutt & Jeff is an American newspaper comic strip created by cartoonist Bud Fisher in 1907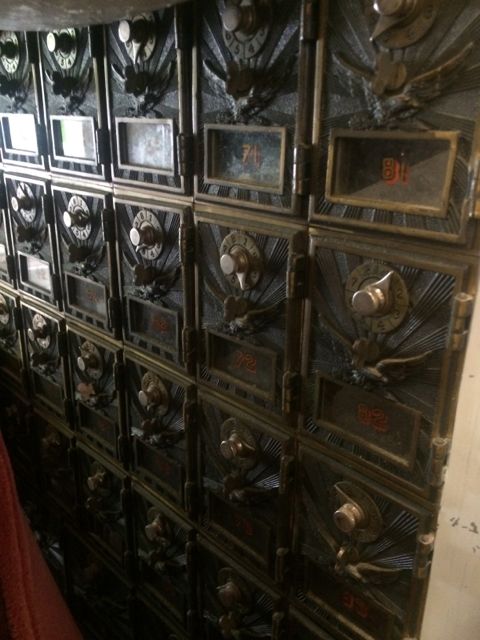 Post Office Boxes
33"W x 48"H x 14"D
Adirondack Bus Station Sign
20"H x 28"W